THE STARS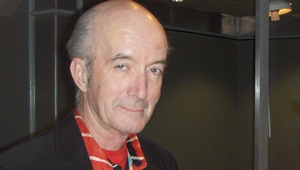 Clive Merrison plays Sherlock Holmes. The intended approach of the series called for an actor who could make the iconic central figure a believably real person, not the infallible and all-knowing supersleuth of some presentations. The detective's knife-edge swings of mood and multi-layered personality had to be conveyed purely with the voice.
Merrison's long and distinguished career has encompassed radio, TV, the cinema and the stage. His many television appearances include Doctor Who, Miss Marple and Peep Show, and he has been in seen in films as diverse as Firefox, The English Patient and The History Boys.
Merrison's portrayal won widespread praise.
He vocally exploits the paradox of Holmes: he is at his coldest in small talk but when the brain is engaged he takes on a sensual purr. Plays and Players
Merrison succeeds in making Holmes a living, breathing human being. He captures all the strengths and weaknesses of the character. Amazon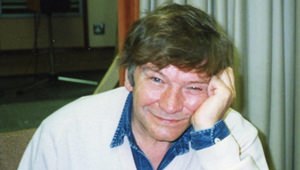 Michael Williams plays John Watson. It was one of the central concerns of the series to present the character of Watson as Doyle wrote him: not a bumbler or a comic sidekick but an intelligent, principled, romantic man of action. The shows were to be the stories of a partnership and a friendship, and the casting of the doctor was as important as that of the detective.
Williams had a range which extended from farce to Shakesperian tragedy taking in domestic sitcom on the way: one of his most popular roles was in the ITV comedy A Fine Romance alongside his wife Judi Dench.
Williams' portrayal of Watson won great praise for its strength, its intelligence and its complete lack of subservience.
Michael kicked the blimpish old buffer into the archives. Here was an ex-army officer, "an eternal man of action" with "an experience of women which extends over many nations and three separate continents" - he was always quoting that one. Radio can be the most testing of mediums. Michael passed every time - he could not hit a false emotional note for toffee. Clive Merrison
Following a long struggle with lung cancer, Michael Williams died in January 2001.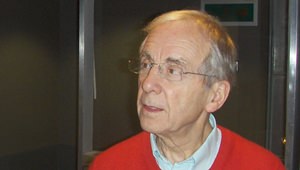 Andrew Sachs, who plays John Watson in the Further Adventures, is best remembered and much loved for his appearances as Manuel the Spanish waiter in the classic TV sitcom Fawlty Towers but his long career has encompassed stage, film and radio as well as TV. He has also enjoyed success as a writer.
It was widely recognised that Sachs faced a difficult job in following Williams, but the critical reaction was very favourable.
I am not even going to consider comparing Sachs' Watson to that of Williams. It would be patently unfair to both actors. Sachs' Watson is quietly assured, thoughtful, courteously charming and wryly humorous... a self-confident man, modest and above all, likeable. Roger Johnson, Sherlock magazine
Sachs modestly attributed his success in the role to producer-director Patrick Rayner: I started out thinking of bumbling old Nigel Bruce but Patrick put me right. He told me "Just say the words" - best advice ever.
Andrew Sachs died in November 2016.